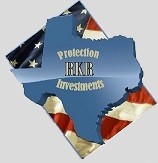 Welcome to our new web-site. 
Offering the same dedication and service, along with a few new products.
                 RKR Protection Investments
We are a Texas based company specializing in firearm sales, firearm transfers and quality outdoor products.
We maintain a small inventory, which helps us keep our costs low.  With our extensive lists of distributors, we can obtain prices and availability on virtually any product; from emergency food rations and tactical clothing to firearms and accessories, allowing us to pass these savings on to you, our customer.
Whether you are a new shooter, an avid hunter, or just want to be prepared for the things to come, we are your store.
We have added a link to our on-line web store for your easy and convenient shopping needs.  If you cannot locate what you are looking for through our on-line web-store, contact us to look for your particular item through our different vendors.  Send us what you are looking for through our contact us page or email us at RRagsdale@rkrtactical.com and leave the shopping to us.
Please check back often as new products and services are updated on our web-site.
RKR Protection Investments
1401 Litsey Rd.
Roanoke, Texas 76262
817-822-7785
Email:
RRagsdale@rkrtactical.com